Doubleday Batting Range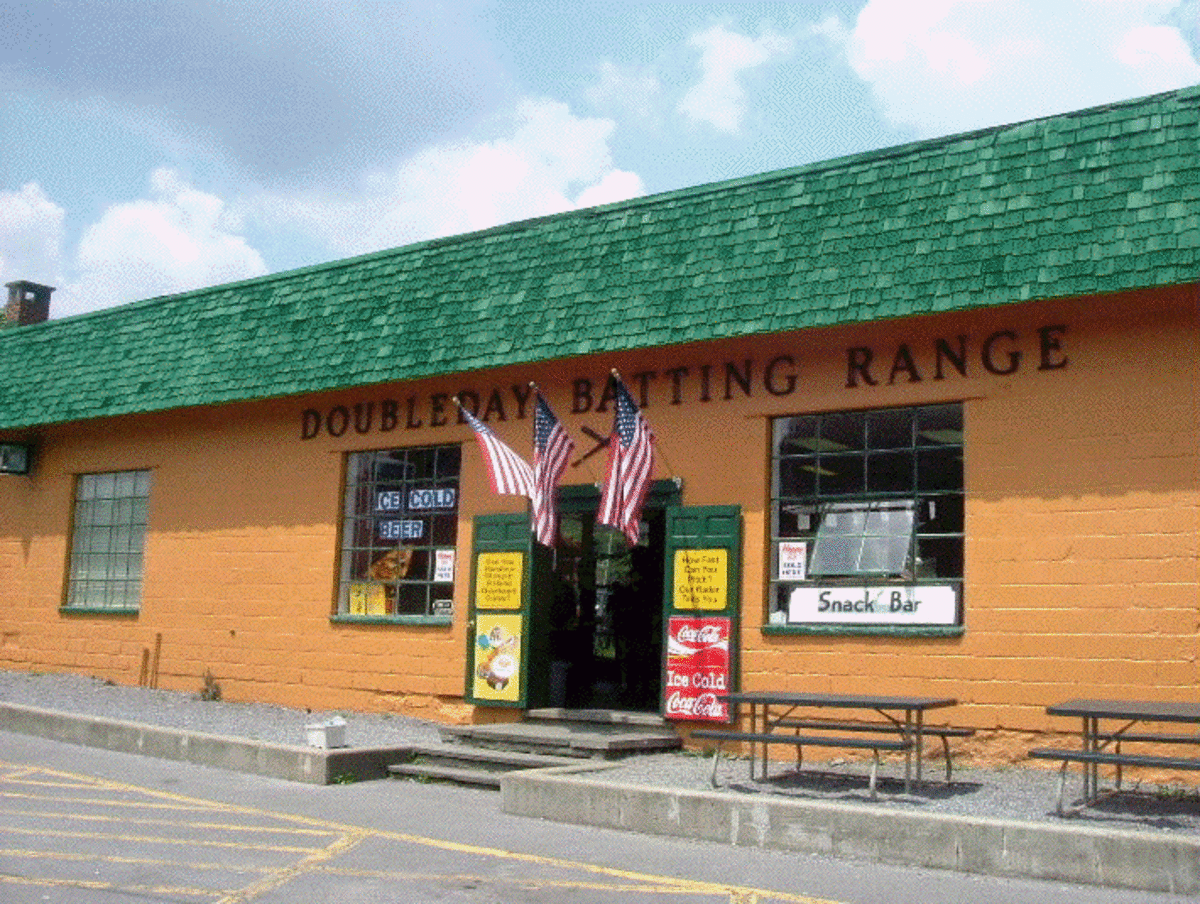 SEASON/HOURS: April Weekends only 10am - 5pm, May - June Daily 10am - 5pm, July & August Daily 10am - 8pm, September - October, Columbus Day Daily 10am - 5pm. Located in the heart of Cooperstown, next to historic Doubleday Field, Doubleday Batting Range is the first batting range equipped with TRU-PITCH batting machines - used by many Major League Teams. While you wait for your turn in the batting cage, try your hand at one of our video games! Or, find the perfect souvenir in our gift shop and have a bite in our full-service snack bar, including beer and wine, as well as cold drinks and ice creams. Batting Tokens: 1/$3.00, 2/$5.00, 3/$7.50, 4/$10.00, 5/$11.00, 6/$13.00, 7/$15.00, 8/$17.00, 9/$19.00, 10/$20.00 How FAST can you throw? 5 throws for $3.00 Call for details about Group information and handicap accessibility.
General Information
125 Main Street, Cooperstown, NY, 13326

(607) 547-1852
Amenities
Season / Hours of Operation
Seasonal: May-Sept: Daily, Apr & Oct: Weekends
Explore Cooperstown
Known as baseball's birthplace, but home to so much more, Cooperstown is a place where legends roam hallowed halls, swing away on diamonds, and take to the stage under a canopy of stars. The historic village boasts a vibrant arts scene, excellent local food and beverage options, luxury accommodations, and, of course, more baseball than you can shake a bat at.
Start Exploring