Glimmerglass Queen Tour Boat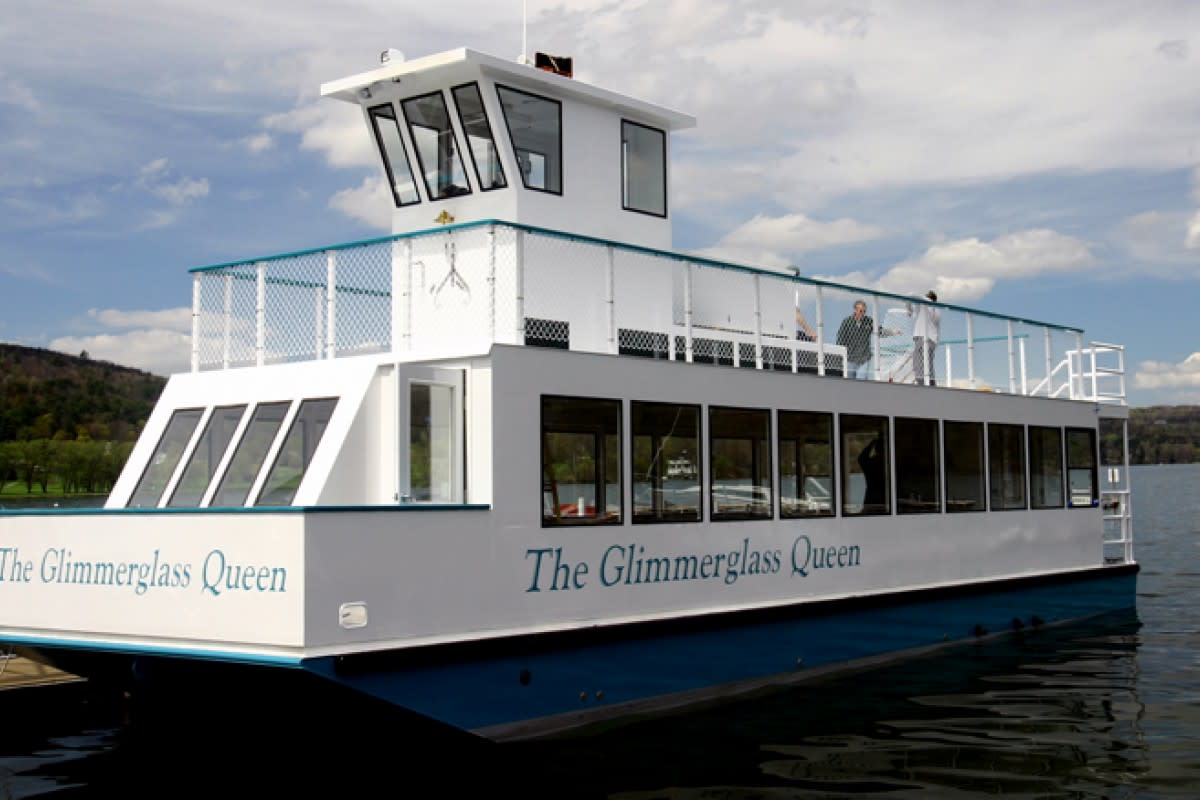 Enjoy Otsego Lake aboard the elegant Glimmerglass Queen. These narrated tours offer a relaxing glimpse of the history and beauty of James Fenimore Cooper's fabled Leatherstocking Tales. Visit our website for Private Charter and Group Information!
General Information
10 Fair Street, Cooperstown, NY, 13326

(607) 547-9511
Season / Hours of Operation
May-October
Explore Cooperstown
Known as baseball's birthplace, but home to so much more, Cooperstown is a place where legends roam hallowed halls, swing away on diamonds, and take to the stage under a canopy of stars. The historic village boasts a vibrant arts scene, excellent local food and beverage options, luxury accommodations, and, of course, more baseball than you can shake a bat at.
Start Exploring