Doubleday Field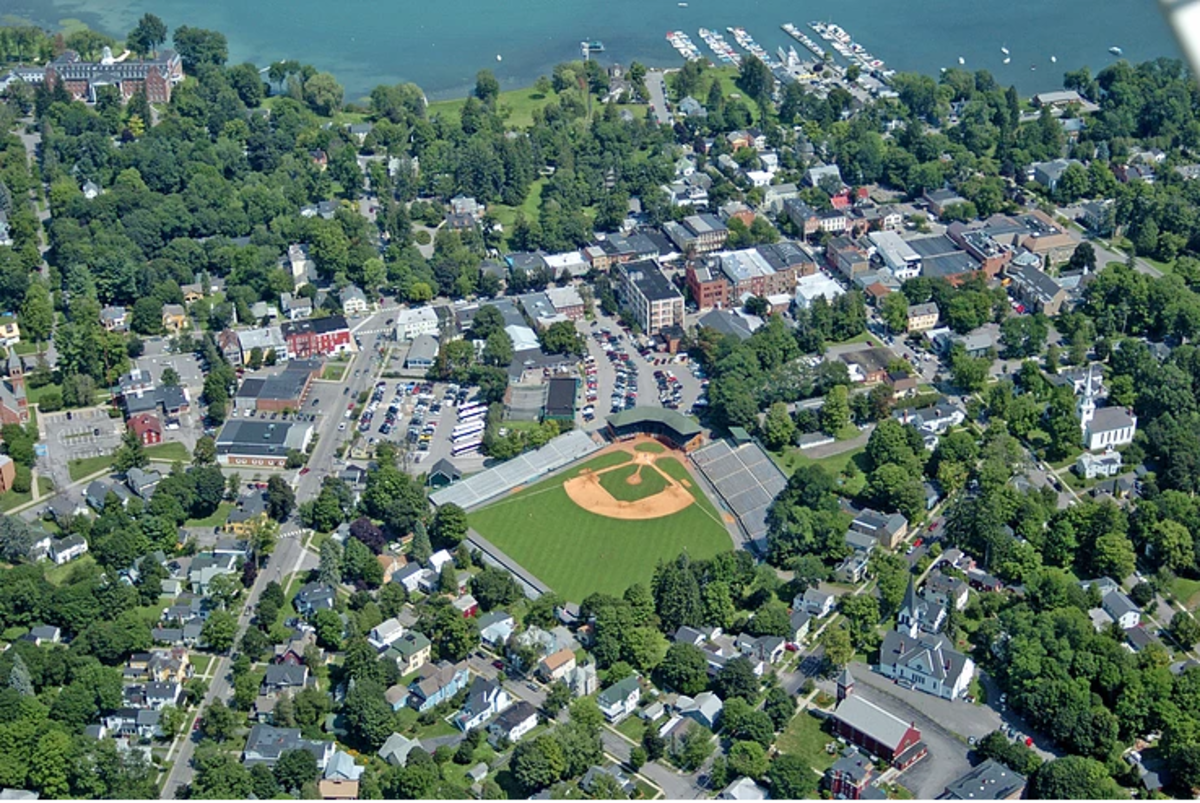 Baseball, Concerts and Events at Doubleday Field As most know, the heart and soul of Cooperstown can be described in one word: baseball. Fitting then, that at the center of our small village is the place widely recognized as the birthplace of America's pastime, Abner Doubleday Field.
Just two blocks from the National Baseball Hall of Fame and Museum, Doubleday is a fixture in the village of Cooperstown. Open from mid-April through Columbus Day in October (weather and conditions permitting), thousands of visitors come to Doubleday's nearly 10,000-seat stadium each year. Home to momentous baseball events and special concerts, Doubleday has welcomed some of the baseball world's greatest players as well as musical acts including the likes of Paul Simon, Sugarland, and Furthur.
Top annual events include: Hall of Fame Classic Weekend, Memorial Day Weekend. Celebrate our nation's pastime by taking in the annual Legends Game at the birthplace of America's pastime, Doubleday Field. Hall of Fame Induction Weekend Awards Presentation. 
Can't make it to one of these Hall of Fame events? Doubleday generally offers games daily during the spring and summer seasons. Call the Village of Cooperstown for details (607) 547 - 2411.
Interested in a TOUR of the historic field, contact the Friends of Doubleday Field at (607) 434 - 5542
General Information
1 Doubleday Court, Cooperstown, NY, 13326

(607) 547-2270
Amenities
Tour Available Guided,
Summer
Season / Hours of Operation
Field: mid Apr-mid Oct.
Explore Cooperstown
Known as baseball's birthplace, but home to so much more, Cooperstown is a place where legends roam hallowed halls, swing away on diamonds, and take to the stage under a canopy of stars. The historic village boasts a vibrant arts scene, excellent local food and beverage options, luxury accommodations, and, of course, more baseball than you can shake a bat at.
Start Exploring