Tin Bin Alley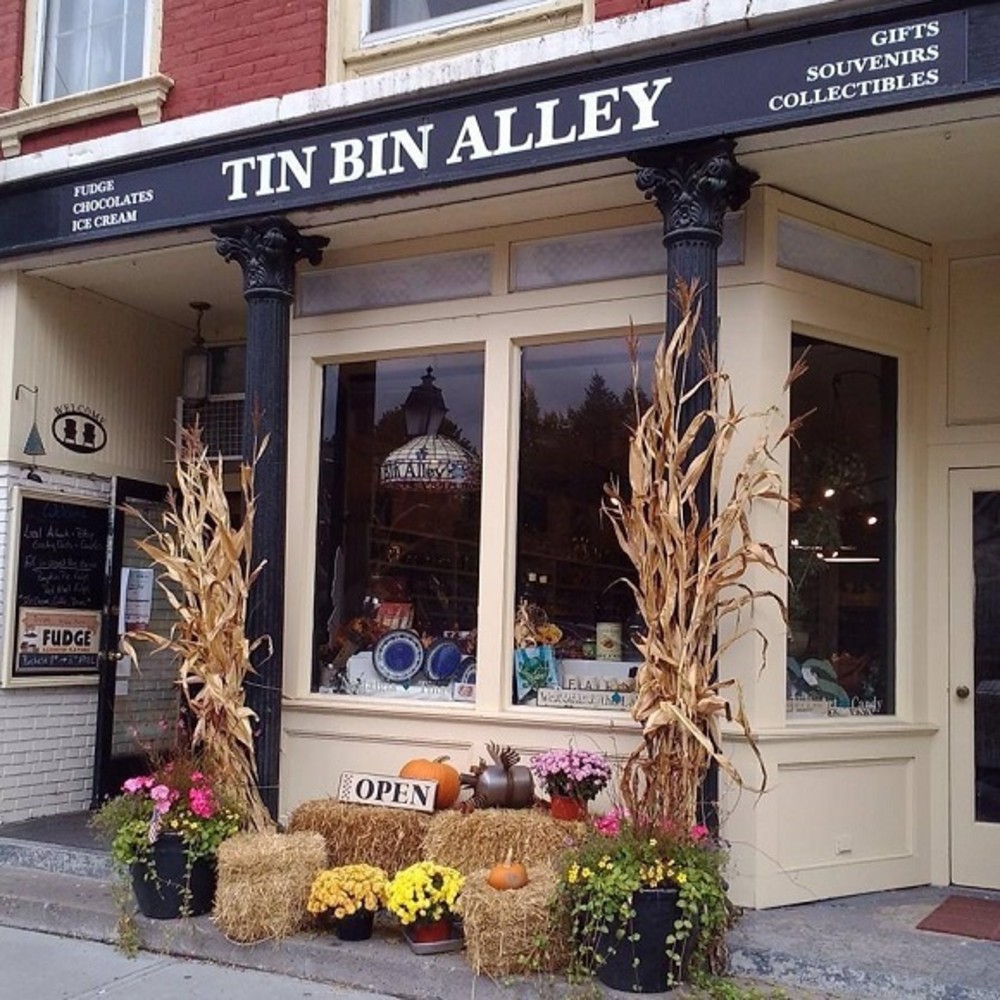 A refreshing step away from everything baseball- Tin Bin Alley features chocolates, fresh store-made fudge, Gifford's premium ice cream, nostalgic candy, fresh roasted nuts, exclusive Cooperstown Tervis, Cooperstown pottery, and unique, fun gifts...stop in, say "Hi", sample our fudge and enjoy yourself! 
We're a gift shop like no-other!
Amenities
Dock & Eat (Not a public launch)
Season / Hours of Operation
Year-round: Mon-Thurs 10-6, Fri & Sat 10-7, Sun 10-5
General Information
114 Main Street, Cooperstown, NY, 13326

(607) 547-5565
Explore Cooperstown
Known as baseball's birthplace, but home to so much more, Cooperstown is a place where legends roam hallowed halls, swing away on diamonds, and take to the stage under a canopy of stars. The historic village boasts a vibrant arts scene, excellent local food and beverage options, luxury accommodations, and, of course, more baseball than you can shake a bat at.
Start Exploring