Doubleday Cafe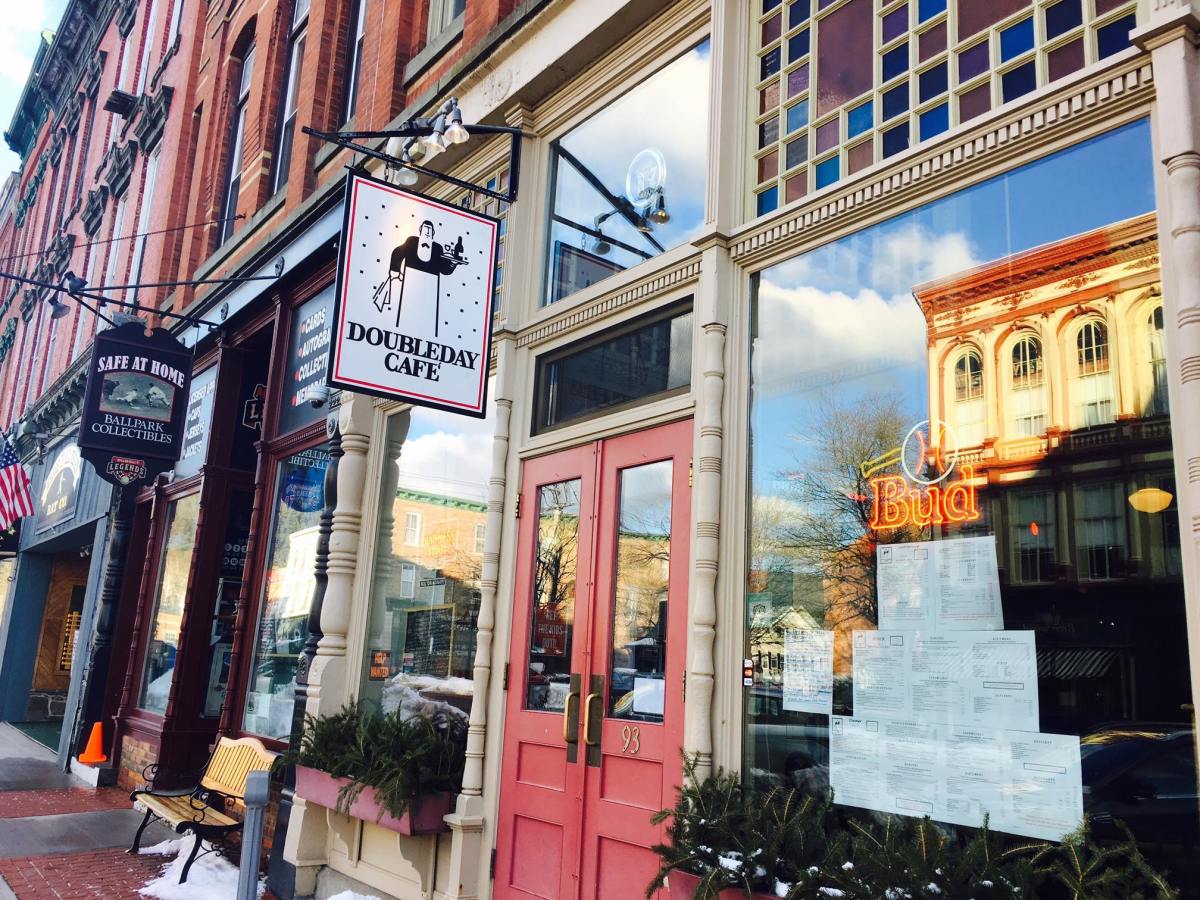 Located in downtown Cooperstown, a wide variety of food and drink, offering meals for the entire family. Daily specials! Open daily, full menu 7:00 am - 11:00 pm, bar only after 11:00 pm.
General Information
93 Main Street, Cooperstown, NY, 13326

(607) 547-5468
Season / Hours of Operation
Year-round: Sesonal hours, best to call in advance.
Explore Cooperstown
Known as baseball's birthplace, but home to so much more, Cooperstown is a place where legends roam hallowed halls, swing away on diamonds, and take to the stage under a canopy of stars. The historic village boasts a vibrant arts scene, excellent local food and beverage options, luxury accommodations, and, of course, more baseball than you can shake a bat at.
Start Exploring