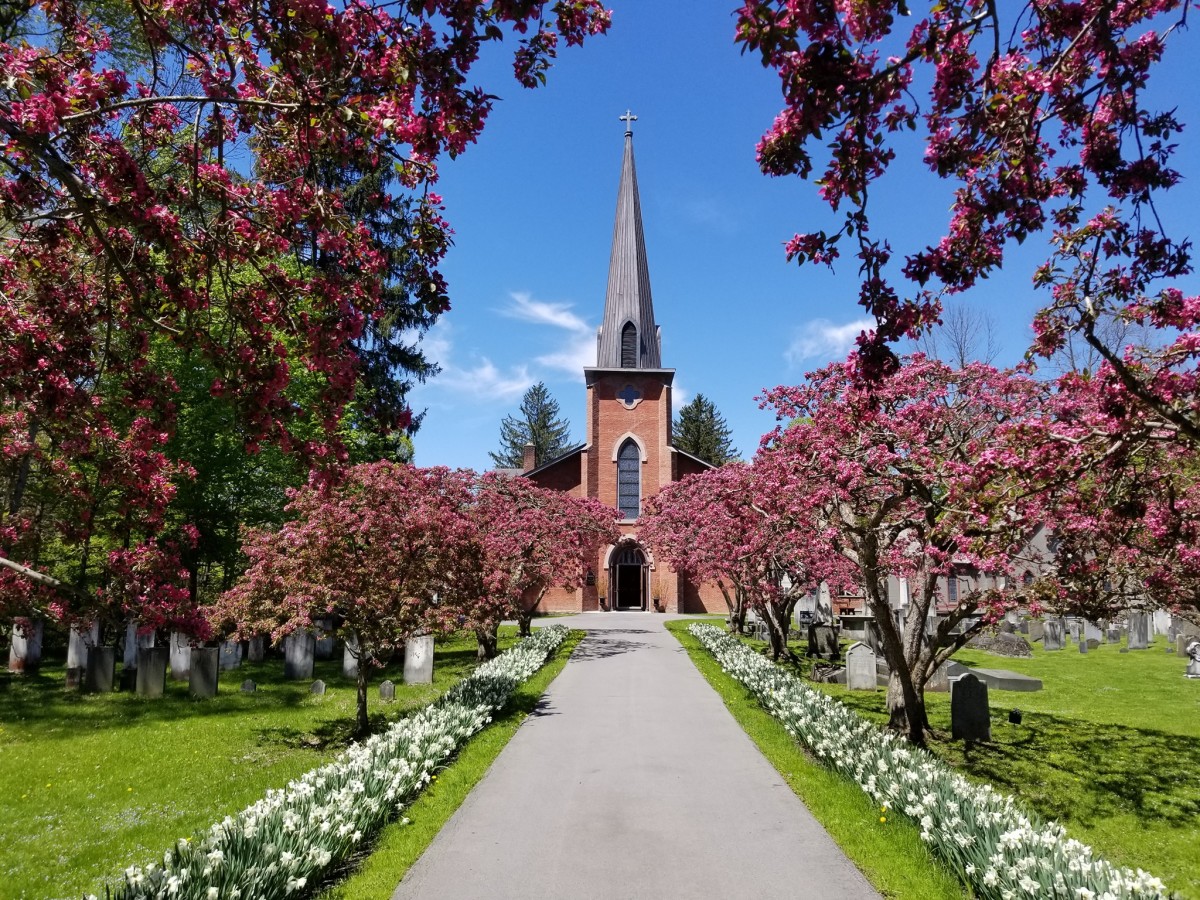 "We are an active, loving, and growing community of people bound together by God's grace and a desire to follow Jesus Christ. For two hundred years, we have gathered to worship God, to support each other, and to serve our neighbors in our own historic village and around the world. We invite you to join us for worship..." - The Reverend Dane E. Boston, Rector.
Experience the spirit of the Episcopal Churchyard by taking the "Cooper Plot Tour" (donations appreciated).  The interpretive signs tell the story of rectory, church, chapel and grave site of the famed James Fenimore Cooper. 
This is also one of the stops on the Cooperstown Candlelight Ghost Tours.