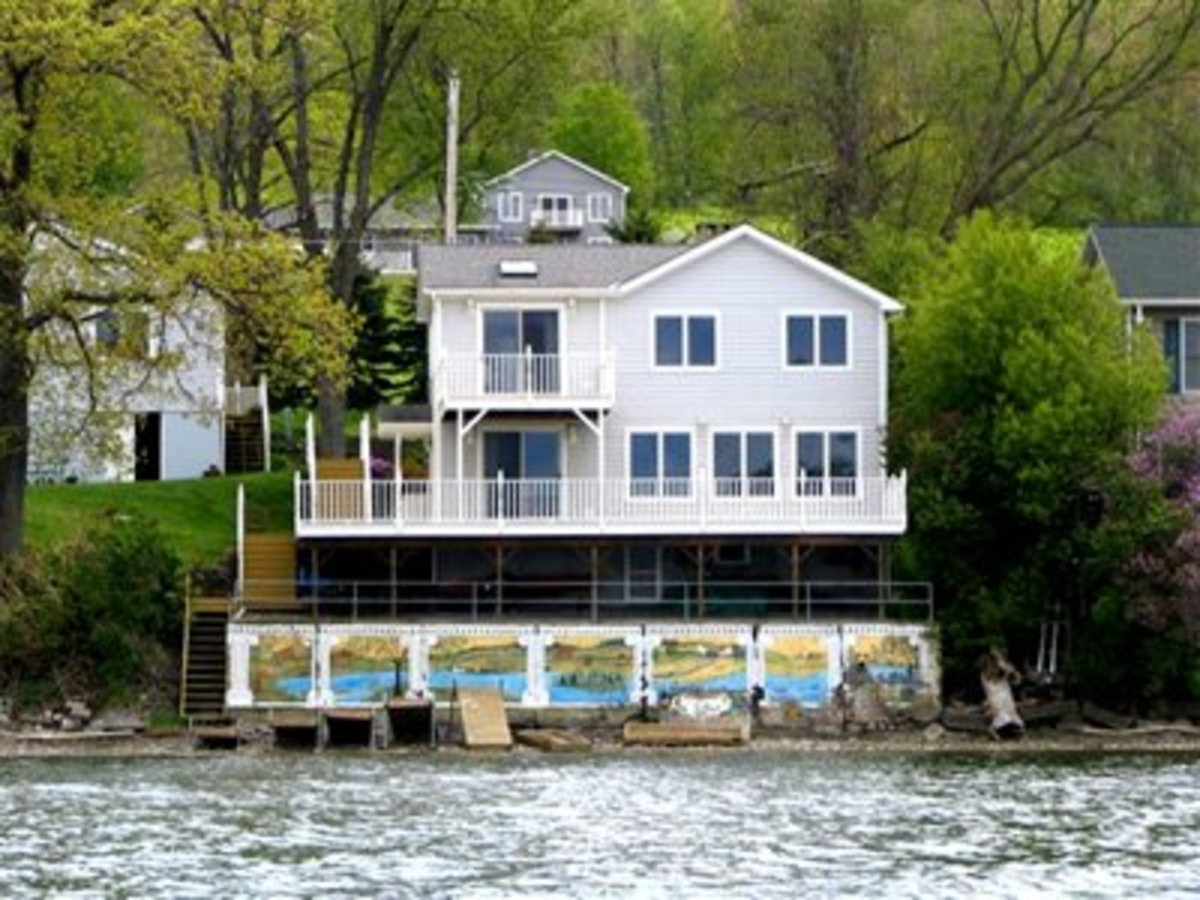 Bed & Breakfast-style lodging is your preference, then Chateau du Lac is a dream come true! With its beautiful appointments and amenities, your stay will be enhanced by its peaceful and stunning panoramic lake views.
There are three guest bedrooms. The master suite has an adjoining sitting room with a television, counter, and mini refrigerator.
The four-poster bedroom boasts an outstanding view. A comfortable rocking chair can soothe your mind and body. Speaking of soothing, the bath has an upright jacuzzi to help you relax after a day at a game or touring.
The dining area located off the kitchen is enhanced by the morning sun. Enjoy a full country breakfast - and the view!
A full breakfast served every morning. Chateau du Lac prides itself on freshly baked breakfast cakes, muffins and quiches. Throughout the day, homemade cookies will tempt your will power or be enjoyed with a cold beverage!
The deck beckons you to relax, watch the boaters or enjoy each other's company. The steps give you easy access to the dock. Bring your swim suits, canoe and fishing gear to enjoy the crystal clear Canadarago Lake.