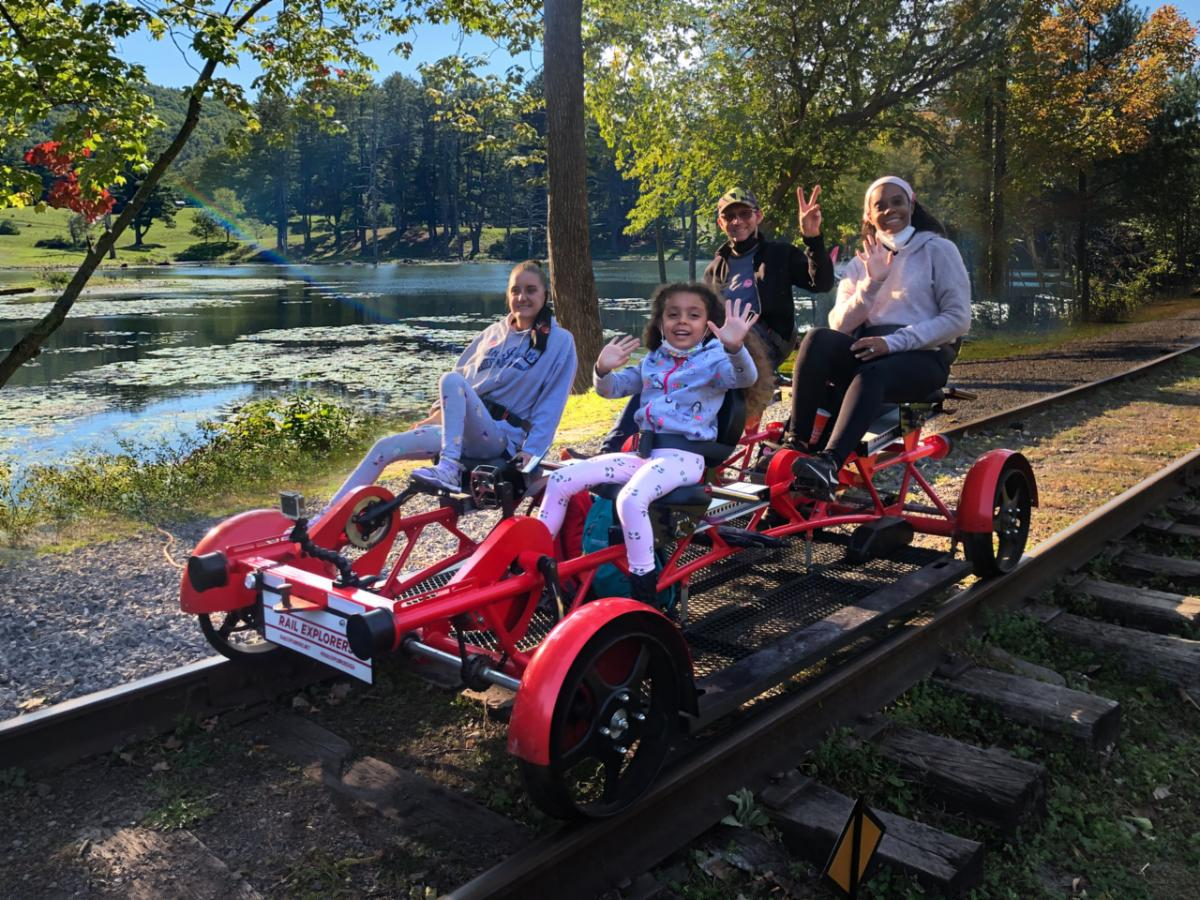 Rail Explorers Cooperstown will reopen for the 2022 season on May 7th!
Rail Explorers are excited to offer a spectacular 12 mile round trip (our longest ride yet!). "The Milford Track" journeys through the farm lands and forests alongside of the Susquehanna River. You'll glide past working farms, magnificent woodlands and rumble across historic trestle bridges. The Rail Explorers custom railbikes are equipped with electric pedal assist motors.
The explorers are easy to ride and children are welcome. Children must be accompanied by a rider at least 16 years of age to operate the brakes. Groups of children can ride on their own explorer, provided it is coupled to an adult's explorer.
For safety all riders must be secured in their own seat. The only exception is infants, who must be secured in a chest harness to an adult rider. Infants in a chest harness travel free. Younger children may not be able to reach the pedals but can be safely buckled in to enjoy the ride. We offer toddler harnesses for additional security for little explorers. It is not safe for children to be seated on your lap and this is strictly forbidden.
Bring a light refreshment to enjoy at the 20 minute break at the midway turnaround. Tour Time: 2.5 hours
Don't forget to take a few minutes to check out the Cooperstown & Charlotte Valley Railroad's small museum to learn about the rails you're about to ride!